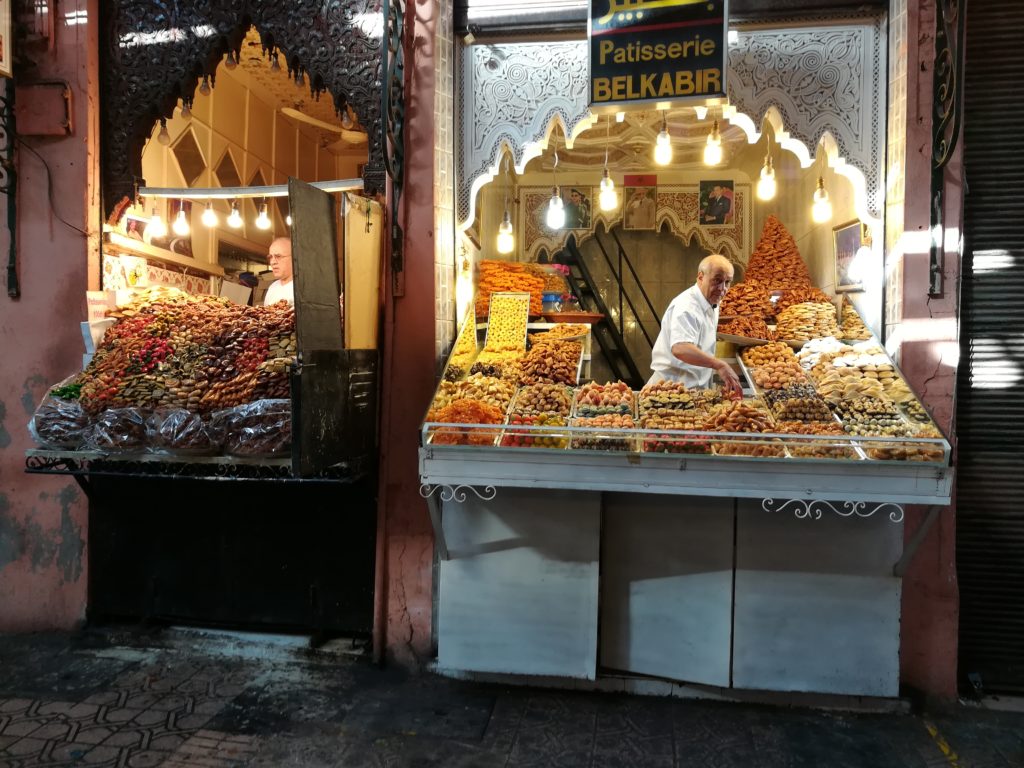 Yesterday I started with blue sky but was already told in the hotel parking spot that it will have rain in Marrakech. As I had an appointment to give the Motorbike back to the rental company and I wanted to visit Marrakech for one day I had to go … so I did. There are two routes from Quarzazate to Marrakech, as it already rained in the mountains I took the main road via Tizi-n-Tichka (2240m).
What I then experienced was amazing. At some parts the road was blocked with boulders coming down the mountains, but immediately taken care of by a road maintainance crew. At some points a river flooded the street so I (and all the other traffic) crossed it (but heavy maintainance vehicles already where nearby to fix the road). After 150kms in the rain I finally arrived back in the very nice Hotel Toulousain and took a long hot shower (They have very good showers and you can't belive how cold I felt, in the mountains the tempreture had been only 4°C and my motorbike clothes turned out not to be as much sealed then they had used to be).
Today I started to walk through Marrakech, the big market "Djemaa El Fna" is really extraordinary. There ist also a palace, some gardens, some museum, and a hidden tomb Site (saadian tombs).
I felt somewhat understyled between all the fancy tourists, so I went to a marocian barber shop, had some tee, lunch and endless talks with some "very friendly" tourist helpers 😉
I had a very good time so far – beside my own stupidty in dropping the Garmin from 1.5m to the stone hotel floor and yesterday leaving my marocian guide book in the hotel room (may the next German tourist enjoy it 😉 )
All in all Morocco is a very nice country with very nice people!